2023-09-24 20:43
Accounting
Suva
269 views
Reference: 3524
Job Details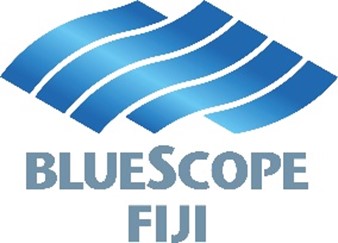 Finance Manager – BlueScope Fiji

BlueScope Fiji (BSF), we are the manufactures and supplier of the most beautiful and essential buildings and structures, with our products contributing to the circular economy. You'll recognise our most loved product brands, such as COLORBOND®, ZINCALUME® and SEISMIC® steel. We are committed to being a responsible leader of innovative and enduring steel materials, products and technologies that anticipates the world's changing needs.

Purpose
Looking for a Finance Manager to play a pivotal role in shaping the financial landscape of our organisation. The primary purpose will be to oversee and optimise financial operations while embracing modern online practices and cutting-edge technologies. Reporting to the General Manager, you'll have the opportunity to lead the charge in modernising our financial processes, ensuring they align seamlessly with the digital age. If you're a forward-thinker with a passion for finance and a drive to leverage modern technologies, we invite you to be part of our team and steer our financial future toward innovation and excellence.

What you will be doing

Financial Strategy
•Key source of commercial advice to GM BlueScope Fiji Markets and lead team.
•Develop and implement a sound financial strategy aligned with the company's vision and objectives.
•Actively support management of BSF Domestic pricing processes/systems including both the published price list and customer restricted arrangements.

Financial & Compliance Reporting
•Set and communicate the objectives, indicators, and targets for financial performance and impact.
•Provide timely and accurate financial reports to guide decision-making at all levels of the organisation.
•Monitor and evaluate business financial performance and identify and track agreed improvement targets.

Forecasting
•Manage capital investment in accordance with the BlueScope Capital Management Framework (CMF)
•Apply financial forecasting to proactively address challenges and capitalise on opportunities.
•Review potential future financial performance, including estimating future sales volumes for products or services, which helps in inventory management, production planning, and revenue projections.

Financial Tasks
•Provide financial governance and stewardship.
•Establish clear policies, procedures, roles, and responsibilities for financial planning, budgeting, accounting, auditing, and reporting.
•Work closely with our senior management team to contribute to overall business strategy and growth initiatives.

Strategic Collaboration
•Foster a culture of accountability and relentless pursuit of improvement including management of team performance.
•Manage financial tools and processes, identifying system and technology improvements, and enhancements to internal controls.
•Lead the strategic and tactical business planning to integrate, assess and align financial strategies with the strategic plans.

What you will bring to the role
•Relevant tertiary qualification in Finance, Commerce or Business Administration with accreditation as Chartered Accountant.
•A minimum of 10 years + Accountant experience in a commercial environment
•More than 5 years' experience in a leadership and staff management role.
•Strong business skills and commercial acumen with the capability to drive business growth including achieving results and targets.
•Minimum of 10 years' experience in a manufacturing or distribution environment is desirable but not essential.
•Excellent leadership and management skills with focus on business plan formulation, execution, financial management, process excellence.
•Advanced capability in Excel and other Microsoft platforms. Experience in, MYOB, SAP and Microsoft Dynamics 365 would be desirable.
•Demonstrated ability to lead a small team and to work cooperatively as a member of the senior leadership team.

About the team
We create a positive, inclusive, and collaborative culture where everyone is welcome, respected and heard. Our people care about their contribution, creating strength through what matters most to our customers, our local communities and environment in which we live and operate.

What we can offer
Being part of the BlueScope brand makes us a strong and successful global company offering connections throughout the world and providing access to resources and tools from the wider business. We believe our people are our strength and embrace diversity and inclusion as we aim to have the right people in the right roles to move us into the future.

We have opportunities for ongoing global development, unique work location, onsite medical centre, free parking, an excellent remuneration package and a supportive team environment.

Application Process
Applicants must apply online at www.pacificpeople.com Applications must include a cover letter and an updated CV or resume with contact details for three professional referees.

For further clarifications please contact Hannah Hicks-Maravuakula on Ph: (679) 331229 or Mob: (679) 7771100or email: info@pacificpeople.com Applications close on 13 October 2023.

Only successful shortlisted candidates will be contacted for an interview.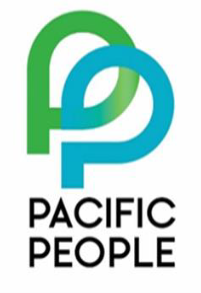 JOB FUNCTIONS
Financial Managers & Controllers
JOB OPEN TO:
Fiji Residents Only
Company Description
AVI Pacific People is the first Pacific-wide specialised end-to-end recruitment service headquartered in Suva, Fiji.
We work with clients across all sectors to design their organisational structures, roles and responsibilities and advise them on how to attract, develop, reward, and motivate their employees. We also help them develop robust business/organisational plans that will deliver business results in a sustainable manner.
We offer our clients a range of HR and Business solutions including Talent Acquisition, Organisational Development, Rewards, Leadership Development and Business Advisory Support.
Email me jobs from AVI Pacific People
Your email
Your email
Email frequency
Daily